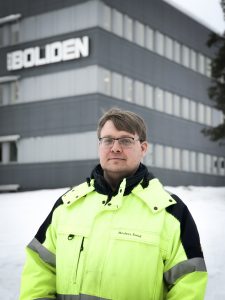 What are you working on?
Should I exaggerate a bit, the question "What am I not working on" would be easier to answer. Through my earlier role as R&D coordinator, in which I still maintain many responsibilities, I act as WP leader in NEMO and manages Bolidens efforts within the project. In addition to NEMO, I am also involved in various roles in about half a dozen other ongoing external R&D projects. At the same time, being process manager (chief metallurgist) at a major Swedish mine, I work daily with different aspects of personnel and budget management, financial reporting, as well as operational support and forward-looking process development.
What attracts you in the research project you are working on?
I have about a decade of experience working in large EU-projects, and besides the technical aspects it is always exciting to network and collaborate with other researchers from all around Europe. For Boliden, this project was a good fit to our internal research interests and offered the opportunity to address our challenges with a much wider scope than would have been possible if working on our own. Through NEMO, we have gained contacts as well as a much better understanding about the capabilities and expertise of other research organisations. This will surely be useful for us also outside the project.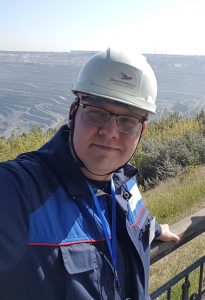 Where do you work? What do you like about your organization or the city you live in?
Nowadays I am based at the Garpenberg mine about 2 hrs from Stockholm. The NEMO research team is however located in Boliden, northern Sweden, where most of the R&D activities take place. I currently commute on a biweekly basis between these both sites. What I like about Boliden as a company is the great dynamics, the spirit and drive of colleagues, and the seemingly never-ending opportunities for personal and professional development. I also appreciate our great team in NEMO, which frequently makes it impossible to separate between work and pleasure.
How do you recharge?
Despite my work in what many would consider "heavy industry", I am deep down a nature person. I love spending time in the outdoors, in the calm and tranquility far from the pulse of big cities. This could involve snowmobiling, skiing, camping, or hiking in the wilderness and far off the beaten track. I would say it is impossible not to recharge in such environments.
Biography of Anders Sand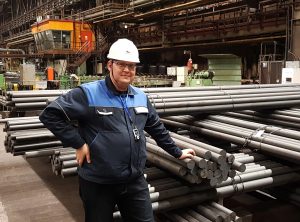 Anders Sand was born in Vaasa, Finland. He studied chemical engineering at Åbo Akademi University, where he also obtained his doctoral degree in 2010. After that, he has held several senior research positions at Åbo Akademi and Luleå University of Technology. He was appointed docent in minerals and metallurgical engineering in 2017. At Boliden, he has held positions as senior development engineer, R&D coordinator and process manager. His main research interests have included computational modelling and simulation, mineral and metallurgical engineering, mainly related to physical and physico-chemical separation technologies. He has been heavily involved as senior researcher, coordinator and project leader in many FP7, H2020, INTERREG and EIT Raw Materials projects. He holds several board positions in Swedish industry, universities and national research funding bodies.