Responsible partner: Exeter University
Location: Exeter, United Kingdom
TRL: 4-5
Bioleaching columns
The laboratory columns with integrated outer 'jacket', are custom made to evaluate bioleaching of crushed ore, or other permeable particulate material. The current column facility consists of a total of 6 x 0.5 m columns operated with individual temperature control and aeration. Column sections may be operated individually on separate drainage sections as shown, or stacked to increase the operating height up to 1.5m. The irrigation can be adjusted to the desired flowrates to simulate similar settings in heaps. Irrigation solution pH and chemical composition may be adjusted as required to test different leach conditions.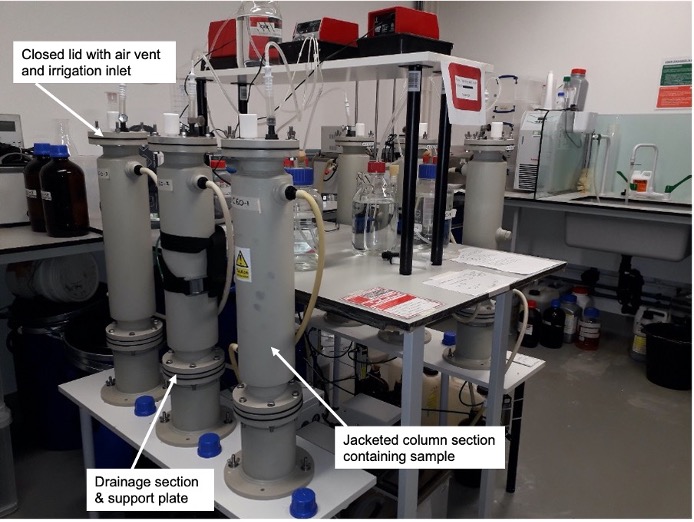 Column set-up for laboratory scale leaching experiments.

Ore sample extracted from column
Bioleaching reactors
Temperature controlled reactors for conducting leach tests on milled samples are available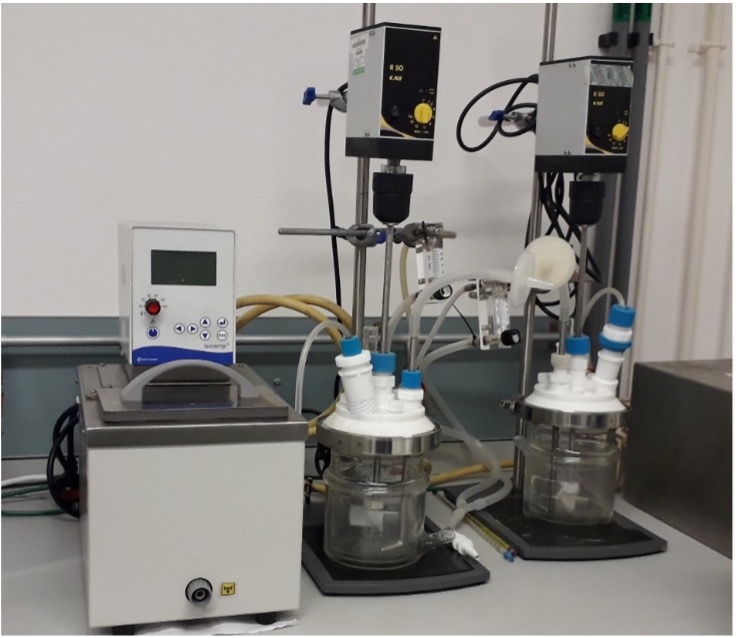 Jacketed-reactor with temperature controlling unit.
Microbiological testing facilities
Microbial isolation and adaptation of microbial cultures for bioleaching.
Molecular analysis of extracted DNA to identify strain types and determine most active strains in different environments.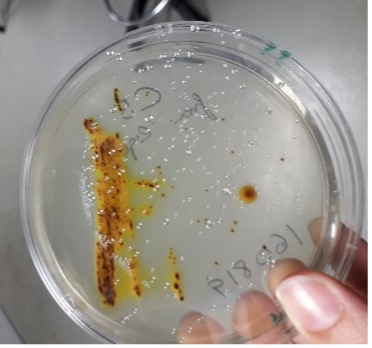 Iron oxidiser isolated from sulfide mineral.
Mineralogy
Qemscan for semi-quantitative mineralogical analysis of ore samples.
SEM-EDS for sample imaging and analysis
Electron microprobe for characterisation of mineral chemical composition.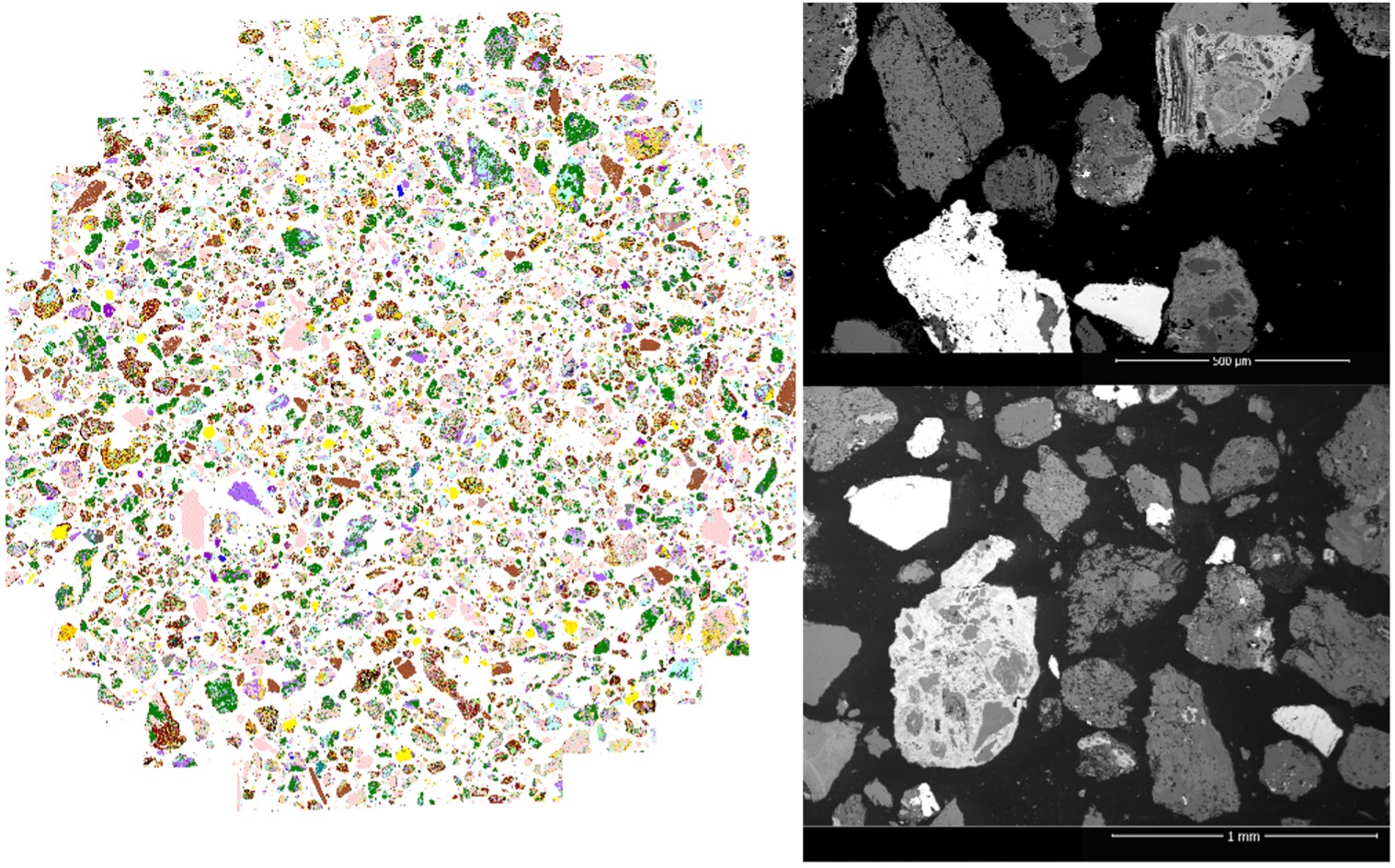 Qemscan (left; 10-µm mineral map field-scan) and SEM images (right) of a sulfide ore.
Analytical facilities
X-Ray Diffraction (XRD) instrument for determining mineral identity
ICP-OES and ICP-MS instruments for determining the chemical compositions of solutions
Suitable Test Material
Crushed sulfide ores. Typical grades would be a base metal (Ni, Co, Cu, Zn) content of 0.2% – 0.5%. Precious metals (Au and Ag) may be recovered from leached material. Particle size less than 12 mm.
Bioleaching of sulfide ores would be limited to the use of adapted acidophilic microbial strains. Possible operating temperatures are from 25oC – 75o
Modified process option for treatment of contaminated soils or particulate waste is potentially possible using different microbial species, where biological action is utilised to leach, or adsorb toxic organic compounds and/or metals.
Contact
University of Exeter
Carmen Falagan (c.falagan@exeter.ac.uk);
David Dew, (d.w.dew@exeter.ac.uk);
Karen Hudson-Edwards (k.hudson-edwards@exeter.ac.uk)
Environment and Sustainability Institute and Camborne School of Mines, Penryn Campus, University of Exeter, TR10 9FE, United Kingdom