Andrea is a postdoctoral researcher at the Sustainability Assessment of Material Life Cycle (SAM) group, in KU Leuven. He works on several European projects, aiming to valorize residual industrial streams into new valuable products to achieve circular economy.
What are you working on?
I work as task and work package leader for several European projects, in which we aim at developing new technologies for waste and water recycling, and energy recovery. My role in all these projects is to assess the sustainability of these technologies; so basically I make sure that the technologies developed during the projects fulfill all the requirements set by the European Commission, to be defined as sustainable technologies.
What attracts you in the research project you are working on?
Starting from the definition of sustainable development, "which is a development that focuses on meeting the needs of the present without compromising the ability of future generations to meet their needs", NEMO represents an unique possibility to deeply explore and critically analyses the concept of sustainability today in Europe. The most innovative approach of NEMO is to enlarge the idea of sustainability to the  environmental, economic and social dimensions altogether. As a sort of "pioneers of sustainability analysis" , all economists, environmental and social scientists in NEMO need to work together and to coordinate their efforts. The combination of this three dimensions of analysis is definitively the most innovative, exciting (and frightening) challenge we face when doing sustainability analysis in NEMO.
Where do you work? What do you like about your organization or the city you live in?
I work at KU Leuven, in a very international research group (11 people, 7 nationalities, 4 continents) made of very talented people, all working on different aspects of sustainability analysis. KU Leuven is the perfect environment to grow as PhD student first, and as researcher after. Also Leuven is an extremely lively city, whose life turns almost completely around the university and its students. After 4 beautiful years in Leuven, I recently moved to Brussels, only 20km far from Leuven. "Bruxelles ma belle", as we call it from the lyrics of a famous Belgian song, it is the capital of Europe, and therefore an international, energetic and chaotic city that never sleeps.
How do you recharge?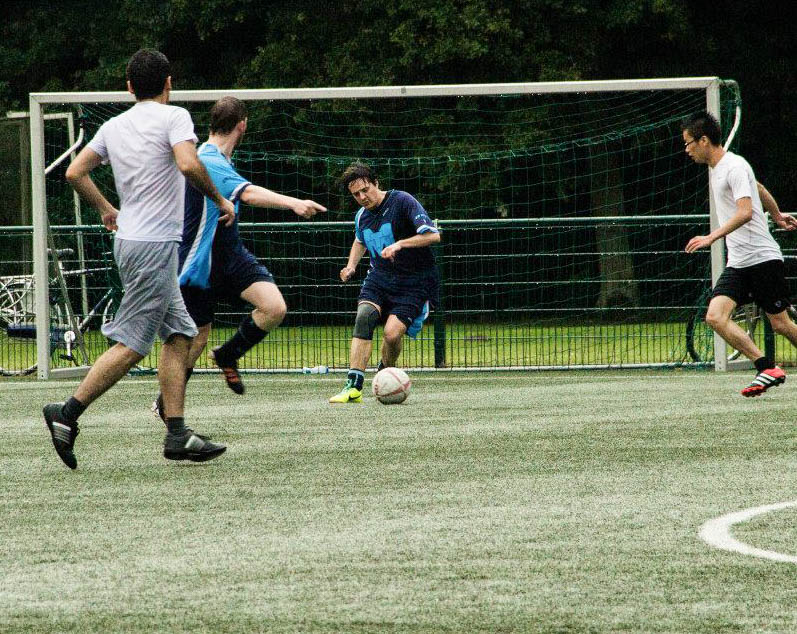 When I feel out of battery, sport and travelling are definitively my rechargers! I play in a football team just outside Leuven. Since there are just a few foreigner in the team, while all other players are locals, it has also been a great opportunity to integrate. When I don't play football, I concentrate to my other passions: swimming and waterpolo, and KU Leuven has great facilities that allow you to do these sports for free! And in summer, when Belgian weather allows to, I love to ride my bike to work from Brussels to Leuven.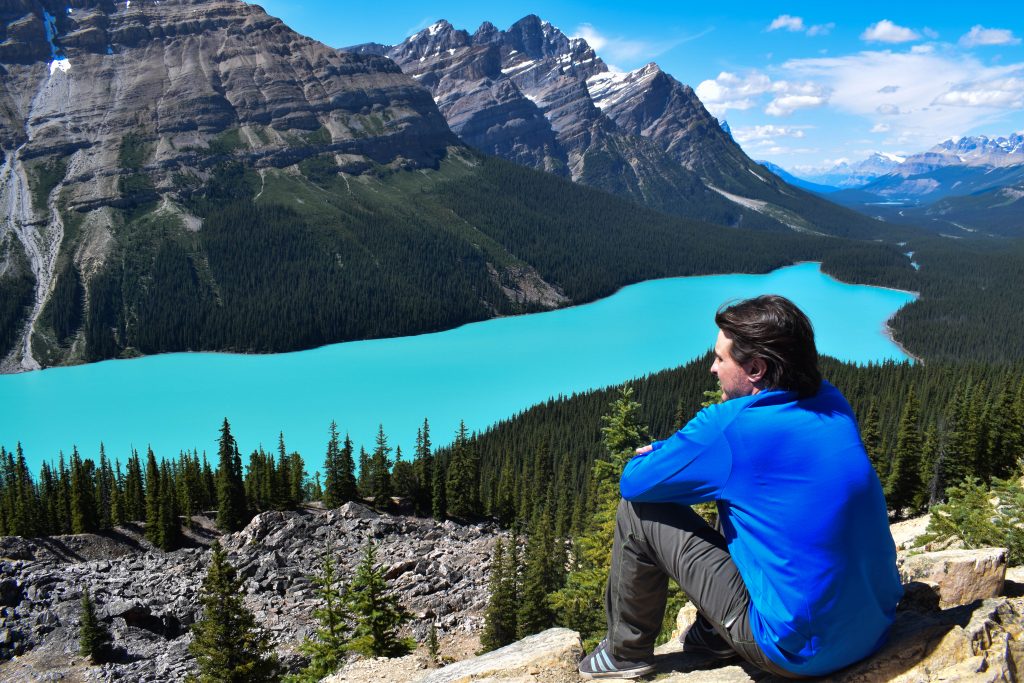 BIO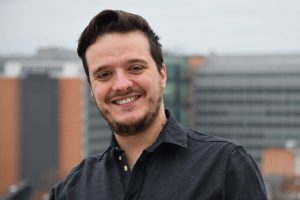 Andrea was born in Palermo (Italy). He obtained in 2012 a master in environmental engineering, from the University of Padova, in Italy, with a master thesis developed at the, on the development of an environmental evaluation of construction and demolition waste management in Luxembourg. After his graduation, he worked at the Public Research Center of Luxembourg (LIST), on the optimisation of energy consumption in the wastewater treatment plants.
In August 2018, he obtained his PhD at KU Leuven on environmental and economic analysis of circular economy in the construction sector, in cooperation between the department of materials engineering and the department of environmental economy.
Since May 2018, Andrea started to work on the H2020 NEMO project, as work package leader on the sustainability analysis. Along with the NEMO project, he is currently working on other H2020 and EIT-Raw Materials projects, focusing on energy efficiency and waste recovery for the metallurgic industry, and green chemistry for the pharmaceutical industry.
Andrea's current research interests focus on the environmental evaluation of new technologies for materials recovery and waste recycling, and on the integration of environmental, economic and social analysis to promote circular economy.